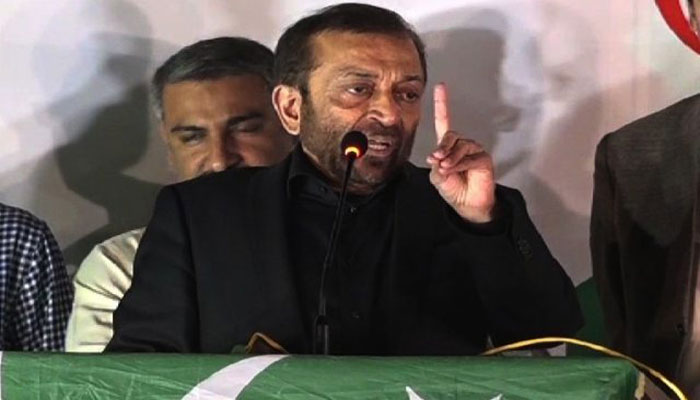 Muttahida Qaumi Movement-Pakistan (MQM-P) leader Farooq Sattar on Sunday announced that he was dissolving the party's Rabita Committee, hours after members of the coordination committee at the party's Bahadurabad office said he was no longer the convener of the party.
However, it appears that Dr Sattar was not impressed with the decision they personally communicated to him in the evening as he insisted on picking altogether new faces for March 3 Senate elections.
Kamran Tessori said this had been clear that it was not the issue of Senate tickets but it was the issue of powers in the party. "We will not opt for a collision, but struggle peacefully". "The issue was not over tickets for Senate seats, it was about taking control over the party itself".
Later, he along with three deputy conveners of the MQM-P's Bahadurabad camp went to PIB Colony and met Dr Sattar.
The rift ostensibly took place between the party leaders and the convener on issuing tickets for Senate elections.
Statement of Dr Sattar came almost an hour after deputy conveners of MQMP and members of coordination committee addressed a press conference and announced to sack MQMP chief from the position of convener.
Farooq Sattar said that the decision of the Rabita Committee has now laid the foundation of MQM Haqiqi-2. "I will take a flight to Bahadurabad as soon as coordination committee agrees to that", he said in a lighter vein.
In a quick response, Farooq Sattar talking to media persons said the conspiracy had been exposed.
Flanked by another party leader Rauf Siddiqui, Hassan said if the impasse didn't resolved, it wouldn't be deemed a matter of principle.
"Since February 5, they were repeatedly calling unconstitutional meetings".
"They did not remove me from the convenership of the party but they have ousted the party loyalists and party workers from the party", he said.
Saturday also saw the return of MNA Salman Mujahid Baloch to the MQM fold.
"APMSO is also with us", Sattar said, asking activists to make a final decision what is to be done of the other faction.
The committee could reverse its decision, if Farooq Sattar compensated party losses, he added.
Later, Dr Sattar told a TV programme that Mr Baloch, an MNA from a Karachi constituency (NA-239), had "left us because of some misunderstanding".